COMPARE OUR PROPERTY MANAGEMENT SERVICE PACKAGES
Rent Collection
8% of rent
Full Management
Single Let
Cash Back Available With This Package
10% of rent
Full Management
HMO
Cash Back Available With This Package
12% of rent
Full Management
Portfolio Landlord
Cash Back Available With This Package
Case by case
Guaranteed Rent
Case by case
Free No Obligation Market Appraisal
Professional Photograph and Video
Digital and Personal Marketing
Professional Accompanied Viewings
Negotiate New Rent Level
Conduct Reference and Credit Checks
Complete "Right to Rent" ID Checks
Prepare Tenancy Agreement
Collect 1st Month Rent and Deposit
Ensure Tenants Set Up Standing Order to Pay Future Rents
Prepare and Hand Over Keys, Compliance Pack and Welcome Pack to Tenants
Ask Tenants To Set Up Standing Order To Pay Future Rents
Accompanied Check-in Appointment, Smoke and Carbon Monoxide Alarm Checks
Landlord APP for Real-time Overview of Rents and Costs
Arrange Detailed Professional Inventory Report **
Arrange EPC **
Arrange Gas Certificate, Electrical Safety and Other Compliance Certificates **
Arrange Deep Cleaning **
Rent Collection & Property Management
Collect rent regularly
Transfer Rent To You on a Monthly Basis
Issue Monthly Statements
Issue Annual Rent Statements
Deposit Protection Service
Manage Deposit Return Process
Review Check-out Report, Advising Deduction from Deposit and Agreeing Any Tenant's Payment
Liaison and Processing of Deposit Dispute Resolutions
Provide Professional Detailed Inventory Report
Check-out of Your Tenants
Provide Safekeeping of Your Keys
Arrange Rent and Legal Protection Insurance **
Dedicated Property Manager and Access to Specialist Advice
Property Maintenance Using Our Vetted and Trusted Contractors
Obtain Quotes for Major Works
Arrange Contractor Visits
Instruct and Pay Contractors on Your Behalf Where Necessary
Manage Delivery of Appliances and Furniture
Transfer Utilities and Council Tax at Start and End of Tenancy If Needed
Carry Out Regular Property Inspections with Comprehensive Reports
Provide Advice on Any Tenancy Matters or Legislation
Rent Reviews and Tenancy Extensions
Act as Intermediary with Insurance Companies or Block Managers As Required
Look After Your Property Through Any Vacant Period at No Further Cost Whilst We Find a New Tenant for You
Prepare and Service any Tenancy Related Notices When Required
Track and Arrange Compliance Certificate Renewals
Pay Property Maintenance Related Bills on Your Behalf
Free Annual Gas Safety Certificate and EPC
Guaranteed Rent at Competitive Rate
Rent Paid even if Property is Empty
Up to 3 Months' Rent Paid in Advance
Full Managed Service
Free Minor Repairs and Renovation
Other Value-adding Services
Design and Provide Tailored Portfolio Management Services to Portfolio Landlords
Portfolio Analysis
Buy-to-let Investment Advice
Buy-to-let Licensing Advice
Arrange Property Surveys
Manage Property Staging if Required
Manage Property Refurbishment if Required**
MARKETING & LETTINGS
Free No Obligation Market Appraisal
Professional Photograph and Video
Digital and Personal Marketing
Professional Accompanied Viewings
Negotiate New Rent Level
Conduct Reference and Credit Checks
Complete "Right to Rent" ID Checks
Prepare Tenancy Agreement
Collect 1st Month Rent and Deposit
Ensure Tenants Set Up Standing Order to Pay Future Rents
Prepare and Hand Over Keys, Compliance Pack and Welcome Pack to Tenants
Ask Tenants To Set Up Standing Order To Pay Future Rents
Accompanied Check-in Appointment, Smoke and Carbon Monoxide Alarm Checks
Landlord APP for Real-time Overview of Rents and Costs
Arrange Detailed Professional Inventory Report **
Arrange EPC **
Arrange Gas Certificate, Electrical Safety and Other Compliance Certificates **
Arrange Deep Cleaning **
Rent Collection & Property Management
Collect rent regularly
Transfer Rent To You on a Monthly Basis
Issue Monthly Statements
Issue Annual Rent Statements
Deposit Protection Service
Manage Deposit Return Process
Review Check-out Report, Advising Deduction from Deposit and Agreeing Any Tenant's Payment
Liaison and Processing of Deposit Dispute Resolutions
Provide Professional Detailed Inventory Report
Check-out of Your Tenants
Provide Safekeeping of Your Keys
Arrange Rent and Legal Protection Insurance **
Dedicated Property Manager and Access to Specialist Advice
Property Maintenance Using Our Vetted and Trusted Contractors
Obtain Quotes for Major Works
Arrange Contractor Visits
Instruct and Pay Contractors on Your Behalf Where Necessary
Manage Delivery of Appliances and Furniture
Transfer Utilities and Council Tax at Start and End of Tenancy If Needed
Carry Out Regular Property Inspections with Comprehensive Reports
Provide Advice on Any Tenancy Matters or Legislation
Rent Reviews and Tenancy Extensions
Act as Intermediary with Insurance Companies or Block Managers As Required
Look After Your Property Through Any Vacant Period at No Further Cost Whilst We Find a New Tenant for You
Prepare and Service any Tenancy Related Notices When Required
Track and Arrange Compliance Certificate Renewals
Pay Property Maintenance Related Bills on Your Behalf
Rent Guarantee Service
Free Annual Gas Safety Certificate and EPC
Guaranteed Rent at Competitive Rate
Rent Paid even if Property is Empty
Up to 3 Months' Rent Paid in Advance
Full Managed Service
Free Minor Repairs and Renovation
Other Value-adding Services
Design and Provide Tailored Portfolio Management Services to Portfolio Landlords
Portfolio Analysis
Buy-to-let Investment Advice
Buy-to-let Licensing Advice
Arrange Property Surveys
Manage Property Staging if Required
Manage Property Refurbishment if Required**
MARKETING & LETTINGS
Free No Obligation Market Appraisal
Professional Photograph and Video
Digital and Personal Marketing
Professional Accompanied Viewings
Negotiate New Rent Level
Conduct Reference and Credit Checks
Complete "Right to Rent" ID Checks
Prepare Tenancy Agreement
Collect 1st Month Rent and Deposit
Ensure Tenants Set Up Standing Order to Pay Future Rents
Prepare and Hand Over Keys, Compliance Pack and Welcome Pack to Tenants
Ask Tenants To Set Up Standing Order To Pay Future Rents
Accompanied Check-in Appointment, Smoke and Carbon Monoxide Alarm Checks
Landlord APP for Real-time Overview of Rents and Costs
Arrange Detailed Professional Inventory Report **
Arrange EPC **
Arrange Gas Certificate, Electrical Safety and Other Compliance Certificates **
Arrange Deep Cleaning **
Rent Collection & Property Management
Collect rent regularly
Transfer Rent To You on a Monthly Basis
Issue Monthly Statements
Issue Annual Rent Statements
Deposit Protection Service
Manage Deposit Return Process
Review Check-out Report, Advising Deduction from Deposit and Agreeing Any Tenant's Payment
Liaison and Processing of Deposit Dispute Resolutions
Provide Professional Detailed Inventory Report
Check-out of Your Tenants
Provide Safekeeping of Your Keys
Arrange Rent and Legal Protection Insurance **
Dedicated Property Manager and Access to Specialist Advice
Property Maintenance Using Our Vetted and Trusted Contractors
Obtain Quotes for Major Works
Arrange Contractor Visits
Instruct and Pay Contractors on Your Behalf Where Necessary
Manage Delivery of Appliances and Furniture
Transfer Utilities and Council Tax at Start and End of Tenancy If Needed
Carry Out Regular Property Inspections with Comprehensive Reports
Provide Advice on Any Tenancy Matters or Legislation
Rent Reviews and Tenancy Extensions
Act as Intermediary with Insurance Companies or Block Managers As Required
Look After Your Property Through Any Vacant Period at No Further Cost Whilst We Find a New Tenant for You
Prepare and Service any Tenancy Related Notices When Required
Track and Arrange Compliance Certificate Renewals
Pay Property Maintenance Related Bills on Your Behalf
Rent Guarantee Service
Free Annual Gas Safety Certificate and EPC
Guaranteed Rent at Competitive Rate
Rent Paid even if Property is Empty
Up to 3 Months' Rent Paid in Advance
Full Managed Service
Free Minor Repairs and Renovation
Other Value-adding Services
Design and Provide Tailored Portfolio Management Services to Portfolio Landlords
Portfolio Analysis
Buy-to-let Investment Advice
Buy-to-let Licensing Advice
Arrange Property Surveys
Manage Property Staging if Required
Manage Property Refurbishment if Required**
MARKETING & LETTINGS
Free No Obligation Market Appraisal
Professional Photograph and Video
Digital and Personal Marketing
Professional Accompanied Viewings
Negotiate New Rent Level
Conduct Reference and Credit Checks
Complete "Right to Rent" ID Checks
Prepare Tenancy Agreement
Collect 1st Month Rent and Deposit
Ensure Tenants Set Up Standing Order to Pay Future Rents
Prepare and Hand Over Keys, Compliance Pack and Welcome Pack to Tenants
Ask Tenants To Set Up Standing Order To Pay Future Rents
Accompanied Check-in Appointment, Smoke and Carbon Monoxide Alarm Checks
Landlord APP for Real-time Overview of Rents and Costs
Arrange Detailed Professional Inventory Report **
Arrange EPC **
Arrange Gas Certificate, Electrical Safety and Other Compliance Certificates **
Arrange Deep Cleaning **
Rent Collection & Property Management
Collect rent regularly
Transfer Rent To You on a Monthly Basis
Issue Monthly Statements
Issue Annual Rent Statements
Deposit Protection Service
Manage Deposit Return Process
Review Check-out Report, Advising Deduction from Deposit and Agreeing Any Tenant's Payment
Liaison and Processing of Deposit Dispute Resolutions
Provide Professional Detailed Inventory Report
Check-out of Your Tenants
Provide Safekeeping of Your Keys
Arrange Rent and Legal Protection Insurance **
Dedicated Property Manager and Access to Specialist Advice
Property Maintenance Using Our Vetted and Trusted Contractors
Obtain Quotes for Major Works
Arrange Contractor Visits
Instruct and Pay Contractors on Your Behalf Where Necessary
Manage Delivery of Appliances and Furniture
Transfer Utilities and Council Tax at Start and End of Tenancy If Needed
Carry Out Regular Property Inspections with Comprehensive Reports
Provide Advice on Any Tenancy Matters or Legislation
Rent Reviews and Tenancy Extensions
Act as Intermediary with Insurance Companies or Block Managers As Required
Look After Your Property Through Any Vacant Period at No Further Cost Whilst We Find a New Tenant for You
Prepare and Service any Tenancy Related Notices When Required
Track and Arrange Compliance Certificate Renewals
Pay Property Maintenance Related Bills on Your Behalf
Rent Guarantee Service
Free Annual Gas Safety Certificate and EPC
Guaranteed Rent at Competitive Rate
Rent Paid even if Property is Empty
Up to 3 Months' Rent Paid in Advance
Full Managed Service
Free Minor Repairs and Renovation
Other Value-adding Services
Design and Provide Tailored Portfolio Management Services to Portfolio Landlords
Portfolio Analysis
Buy-to-let Investment Advice
Buy-to-let Licensing Advice
Arrange Property Surveys
Manage Property Staging if Required
Manage Property Refurbishment if Required**
MARKETING & LETTINGS
Free No Obligation Market Appraisal
Professional Photograph and Video
Digital and Personal Marketing
Professional Accompanied Viewings
Negotiate New Rent Level
Conduct Reference and Credit Checks
Complete "Right to Rent" ID Checks
Prepare Tenancy Agreement
Collect 1st Month Rent and Deposit
Ensure Tenants Set Up Standing Order to Pay Future Rents
Prepare and Hand Over Keys, Compliance Pack and Welcome Pack to Tenants
Ask Tenants To Set Up Standing Order To Pay Future Rents
Accompanied Check-in Appointment, Smoke and Carbon Monoxide Alarm Checks
Landlord APP for Real-time Overview of Rents and Costs
Arrange Detailed Professional Inventory Report **
Arrange EPC **
Arrange Gas Certificate, Electrical Safety and Other Compliance Certificates **
Arrange Deep Cleaning **
Rent Collection & Property Management
Collect rent regularly
Transfer Rent To You on a Monthly Basis
Issue Monthly Statements
Issue Annual Rent Statements
Deposit Protection Service
Manage Deposit Return Process
Review Check-out Report, Advising Deduction from Deposit and Agreeing Any Tenant's Payment
Liaison and Processing of Deposit Dispute Resolutions
Provide Professional Detailed Inventory Report
Check-out of Your Tenants
Provide Safekeeping of Your Keys
Arrange Rent and Legal Protection Insurance **
Dedicated Property Manager and Access to Specialist Advice
Property Maintenance Using Our Vetted and Trusted Contractors
Obtain Quotes for Major Works
Arrange Contractor Visits
Instruct and Pay Contractors on Your Behalf Where Necessary
Manage Delivery of Appliances and Furniture
Transfer Utilities and Council Tax at Start and End of Tenancy If Needed
Carry Out Regular Property Inspections with Comprehensive Reports
Provide Advice on Any Tenancy Matters or Legislation
Rent Reviews and Tenancy Extensions
Act as Intermediary with Insurance Companies or Block Managers As Required
Look After Your Property Through Any Vacant Period at No Further Cost Whilst We Find a New Tenant for You
Prepare and Service any Tenancy Related Notices When Required
Track and Arrange Compliance Certificate Renewals
Pay Property Maintenance Related Bills on Your Behalf
Rent Guarantee Service
Free Annual Gas Safety Certificate and EPC
Guaranteed Rent at Competitive Rate
Rent Paid even if Property is Empty
Up to 3 Months' Rent Paid in Advance
Full Managed Service
Free Minor Repairs and Renovation
Other Value-adding Services
Design and Provide Tailored Portfolio Management Services to Portfolio Landlords
Portfolio Analysis
Buy-to-let Investment Advice
Buy-to-let Licensing Advice
Arrange Property Surveys
Manage Property Staging if Required
Manage Property Refurbishment if Required**
MARKETING & LETTINGS
Free No Obligation Market Appraisal
Professional Photograph and Video
Digital and Personal Marketing
Professional Accompanied Viewings
Negotiate New Rent Level
Conduct Reference and Credit Checks
Complete "Right to Rent" ID Checks
Prepare Tenancy Agreement
Collect 1st Month Rent and Deposit
Ensure Tenants Set Up Standing Order to Pay Future Rents
Prepare and Hand Over Keys, Compliance Pack and Welcome Pack to Tenants
Ask Tenants To Set Up Standing Order To Pay Future Rents
Accompanied Check-in Appointment, Smoke and Carbon Monoxide Alarm Checks
Landlord APP for Real-time Overview of Rents and Costs
Arrange Detailed Professional Inventory Report **
Arrange EPC **
Arrange Gas Certificate, Electrical Safety and Other Compliance Certificates **
Arrange Deep Cleaning **
Rent Collection & Property Management
Collect rent regularly
Transfer Rent To You on a Monthly Basis
Issue Monthly Statements
Issue Annual Rent Statements
Deposit Protection Service
Manage Deposit Return Process
Review Check-out Report, Advising Deduction from Deposit and Agreeing Any Tenant's Payment
Liaison and Processing of Deposit Dispute Resolutions
Provide Professional Detailed Inventory Report
Check-out of Your Tenants
Provide Safekeeping of Your Keys
Arrange Rent and Legal Protection Insurance **
Dedicated Property Manager and Access to Specialist Advice
Property Maintenance Using Our Vetted and Trusted Contractors
Obtain Quotes for Major Works
Arrange Contractor Visits
Instruct and Pay Contractors on Your Behalf Where Necessary
Manage Delivery of Appliances and Furniture
Transfer Utilities and Council Tax at Start and End of Tenancy If Needed
Carry Out Regular Property Inspections with Comprehensive Reports
Provide Advice on Any Tenancy Matters or Legislation
Rent Reviews and Tenancy Extensions
Act as Intermediary with Insurance Companies or Block Managers As Required
Look After Your Property Through Any Vacant Period at No Further Cost Whilst We Find a New Tenant for You
Prepare and Service any Tenancy Related Notices When Required
Track and Arrange Compliance Certificate Renewals
Pay Property Maintenance Related Bills on Your Behalf
Rent Guarantee Service
Free Annual Gas Safety Certificate and EPC
Guaranteed Rent at Competitive Rate
Rent Paid even if Property is Empty
Up to 3 Months' Rent Paid in Advance
Full Managed Service
Free Minor Repairs and Renovation
Other Value-adding Services
Design and Provide Tailored Portfolio Management Services to Portfolio Landlords
Portfolio Analysis
Buy-to-let Investment Advice
Buy-to-let Licensing Advice
Arrange Property Surveys
Manage Property Staging if Required
Manage Property Refurbishment if Required**
MARKETING & LETTINGS
Free No Obligation Market Appraisal
Professional Photograph and Video
Digital and Personal Marketing
Professional Accompanied Viewings
Negotiate New Rent Level
Conduct Reference and Credit Checks
Complete "Right to Rent" ID Checks
Prepare Tenancy Agreement
Collect 1st Month Rent and Deposit
Ensure Tenants Set Up Standing Order to Pay Future Rents
Prepare and Hand Over Keys, Compliance Pack and Welcome Pack to Tenants
Ask Tenants To Set Up Standing Order To Pay Future Rents
Accompanied Check-in Appointment, Smoke and Carbon Monoxide Alarm Checks
Landlord APP for Real-time Overview of Rents and Costs
Arrange Detailed Professional Inventory Report **
Arrange EPC **
Arrange Gas Certificate, Electrical Safety and Other Compliance Certificates **
Arrange Deep Cleaning **
Rent Collection & Property Management
Collect rent regularly
Transfer Rent To You on a Monthly Basis
Issue Monthly Statements
Issue Annual Rent Statements
Deposit Protection Service
Manage Deposit Return Process
Review Check-out Report, Advising Deduction from Deposit and Agreeing Any Tenant's Payment
Liaison and Processing of Deposit Dispute Resolutions
Provide Professional Detailed Inventory Report
Check-out of Your Tenants
Provide Safekeeping of Your Keys
Arrange Rent and Legal Protection Insurance **
Dedicated Property Manager and Access to Specialist Advice
Property Maintenance Using Our Vetted and Trusted Contractors
Obtain Quotes for Major Works
Arrange Contractor Visits
Instruct and Pay Contractors on Your Behalf Where Necessary
Manage Delivery of Appliances and Furniture
Transfer Utilities and Council Tax at Start and End of Tenancy If Needed
Carry Out Regular Property Inspections with Comprehensive Reports
Provide Advice on Any Tenancy Matters or Legislation
Rent Reviews and Tenancy Extensions
Act as Intermediary with Insurance Companies or Block Managers As Required
Look After Your Property Through Any Vacant Period at No Further Cost Whilst We Find a New Tenant for You
Prepare and Service any Tenancy Related Notices When Required
Track and Arrange Compliance Certificate Renewals
Pay Property Maintenance Related Bills on Your Behalf
Rent Guarantee Service
Free Annual Gas Safety Certificate and EPC
Guaranteed Rent at Competitive Rate
Rent Paid even if Property is Empty
Up to 3 Months' Rent Paid in Advance
Full Managed Service
Free Minor Repairs and Renovation
Other Value-adding Services
Design and Provide Tailored Portfolio Management Services to Portfolio Landlords
Portfolio Analysis
Buy-to-let Investment Advice
Buy-to-let Licensing Advice
Arrange Property Surveys
Manage Property Staging if Required
Manage Property Refurbishment if Required**
Guaranteed Rent
At iHome Plus, we have the perfect all-in-one solution for you! We offer a Guaranteed Rent service which means we'll deal with all aspects of letting and management of your Nottingham property and ensure you receive a guaranteed fixed rental income every month without fail.
Guaranteed Rent
52 Weeks a Year!
Guaranteed rent at market rate
Rent paid even if property is empty
Up to 3 months' rent in advance
Fully managed service
Free minor repairs and renovation
Free Gas Safety Check
No commission
No hidden fees
No voids
How does Guaranteed Rent Work?
1
Book FREE Face-to-Face Appointment
2
Guaranteed Rent Amount Agreed
3
Guaranteed Rent Paid Into Your Bank Accounts Every Month
Why iHome Plus
If you are looking for a super-efficient local letting agency and property management team in Nottingham that genuinely cares about you and your interests as a landlord, your tenants, and your property, then look no further!
At iHome Plus, our expert team of letting agents and property managers combine the highest professional standards with the latest technology to provide our clients with more efficient people-focused and value-adding analysis services.
Technology Driven, Paperless and Streamlined Letting process
You will have access to our dedicated Landlord App where you have a complete real-time financial overview of your properties, including rental collection per property per tenant and maintenance related third-party payments.
We have digitalised the letting process through mobile Apps, online documents sharing, digital signatures and digital data management.
This enables us to provide you with more efficient people-focused and value-adding analysis services. Based on the analysis, we will be able to have more meaningful conversations with you regarding your rental figures, asset performance, market conditions, investment strategies rather than spending tons of time on documentation, filing and other admin work. This often translates into faster tenant find, higher occupancy rate, lower tenant turnover, more rental income and higher returns for you.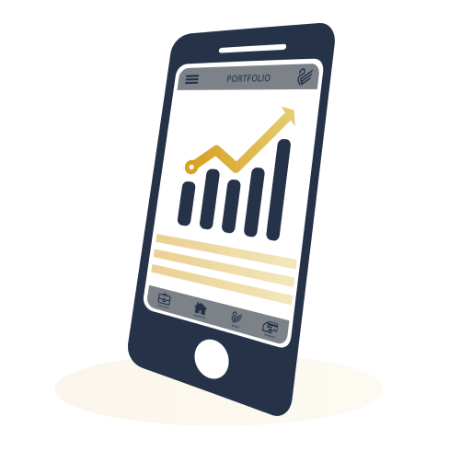 Highest Professional Standards
We are regulated professional lettings specialists and proud members of ARLA Propertymark, Property Redress Scheme, the Propertymark Client Money Protection Scheme and the Tenancy Deposit Scheme.
Professional Pictures, Videos, Property Staging and Value-adding Refurbishment for Marketing
We offer professional photography and videography for our fully managed letting service packages, as well as professional staging and light refurbishment options for top-notch marketing.
Professional Viewings
All viewings are accompanied by our in-house permanent staff who are familiar with every property, as opposed to casual workers like many other agents.
We Look After Your Tenants
We prepare and provide a Welcome Pack, Compliance Pack as well as a Welcome Gift upon your tenant check-in and attend to tenants' maintenance requests swiftly. We are firm believers that when you look after your tenants, your tenants will in turn look after your properties.
Frequently Asked Questions
In a nutshell Guaranteed Rent = Hassle Free Letting. We offer landlords a fixed secure rental income each and every month and the landlords don't need to deal with any of the property letting and management related hassles!
The best part is that you receive a fixed monthly payment into your bank account regardless of whether your property is 'let' or 'vacant'. We will also manage every aspect of the property.
There are absolutely no fees, commissions or hidden extras to pay.
The key difference between Guaranteed Rent and more traditional letting services is that it is a contractual agreement between us and you (the landlord) in which we, effectively, become your corporate tenant.
It is a very simple 3 step process:
Step 1 – Book a free valuation appointment with us.
Step 2 – We agree on a monthly guaranteed rent you are happy with and sign the contract.
Step 3 – Once the contract is signed, we promise to start paying you the rent the next day or a specified date.
We then start selecting the right kind of tenants (most of our tenants are working young professionals) to let out the property. It's very important for us to source good tenants because if they stop paying or damage the property, we would take the financial hit rather than you.
We will discuss the amount of rent after meeting with you and evaluating your property. We promise to give you the most competitive rent.
Yes, you will be paid within 24 hours of signing the lease and then every month in advance from then on.
No, as the landlord you do not pay anything. We will be the managing agency of your property and handle all maintenance and managing costs.
We take on all types of property, from a small one bed flat to a multiple storey property.
No. We do not require all properties to be furnished. If you do want to leave some furniture we'll have to make sure it meets health and safety requirements and complies with fire safety regulations. Furnishings must also be clean, well maintained and in good condition.
Your property has to be in a good state of repair and ready to move into. We will carry out some minor maintenance and cosmetic work if necessary to bring it up to standard. The key point is that the property meets health and safety requirements and complies with fire safety regulations.
We look at the size and location of the property and make a decision based on current market rates.
We pay your rent direct into your bank account via Direct Debits on an agreed date every. month.
The tenants are. We contact the relevant local authority's Council Tax office to tell them the
property has been tenanted. Same goes for the relevant utility companies.
We will need the following documents:
CORGI gas safety test certificate.
NICEIC electrical test certificate, issued by a NICEIC registered electrician.
Energy Performance Certificate (EPC).
Three sets of all door keys to property.
A copy of your building insurance.
We are happy to arrange these on your behalf.
We will. iHome Plus takes over the complete day to day running of our landlords' properties. We are the first point of contact for all tenants and our specialist maintenance team looks after all your properties for you. We also allocate you a property inspector who carries out six-monthly property inspections on behalf of our clients, manages all aspects of
the property and gives you semi-annual updates. Feel free to make an appointment to visit your property with the inspector whenever you like.
At the end of the lease agreement, you can either renew the lease for another fixed period or simply take your property back under your own management. We promise to return the property to you in its original condition. We aim to keep a good relationship with clients and create trust between us as the agency and the landlord. Our hope is that this will lead to a contract renewal, as has happened many times in the past with our history of happy customers.
We promise to hand your property back to you in the same condition we took them over, subject to an allowance for fair wear and tear in line with the schedule of condition agreed at the beginning of the lease.
Case studies
We have helped countless private landlords and property investors grow their portfolios in Nottingham and manage their rental properties. Here are a few case studies we've put together.
East Circus
2-bed Apartment – Single Let Full Management
The landlord approached iHome Plus half-way through the full renovation of the property. We were able to offer advice on final furnishings based on our knowledge of the local tenant profile and what would attract top-quality tenants.
We managed to stage the property quickly and arranged for blinds to be installed. We were able to quickly obtain qualified leads and book several qualified showings through our advertising networks.
We let out this property within 5 days of it being on the market. Not only did we rent out this apartment very quickly, but we also achieved higher than expected monthly rent for the landlord.
The end result is we now have a tenant who enjoys living there and a happy landlord with us taking care of all the management and maintenance related tasks. Just doing what we do best.
Ashfield House
6-bed HMO – Guaranteed Rent Package
We took over this 6-bed HMO property with high turnover, rent arrears and numerous maintenance issues from a tired landlord's hand a year ago and guaranteed his rent at a competitive market rate.
We resolved the issues in a timely and cost-effective manner.
Our landlord client was not only able to enjoy his high return without having to worry about a thing, but also made significant cost-savings.
We started with managing one of his properties back in 2016, and since then, we moved to managing 12 properties for this portfolio client, exemplifying our dedication and commitment to continued high-quality client-oriented services.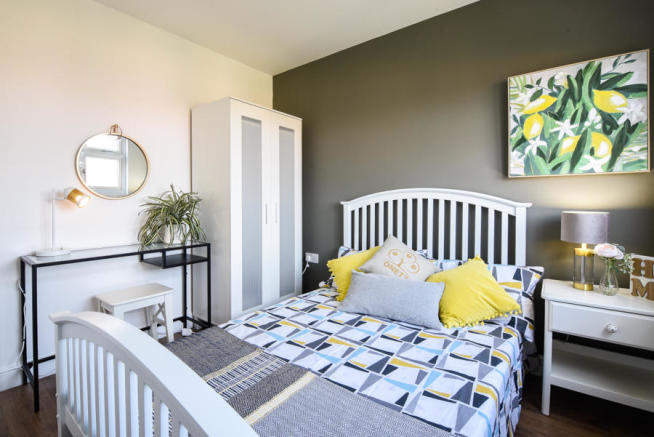 Pelham House
6-bed HMO – Full Letting & Management Package
When we took over the management of this property from the landlord's previous letting agent, it had only 60% – 70% occupancy rate. The landlord sounded pretty stressed out understandably.
As soon as we were in charge, we immediately kicked off our marketing programs and within two weeks all rooms were taken and since then the occupancy rate has stayed at a record 100% consistently.
This property is now achieving a monthly rent of £450 on average per room with 100% occupancy rate. There are 6 bedrooms so a whopping £2,700 gross rental income per month.
And perhaps more importantly, we take care of the tenants, too by responding to maintenance requests swiftly and ensuring a harmonious environment for our lovely tenants.
For example, the previous letting agent had not bothered to order enough bins or explain to tenants how to look after the bins so they were overflowing which had led to complaints from tenants as well as residents in the community. We quickly put in place a waste management plan and resolved the issues for good.
We strongly believe that when you look after your tenants, your tenants will in turn look after your properties.
We now have a stress-free landlord and 6 happy young professional tenants sharing a beautiful house. Win-win!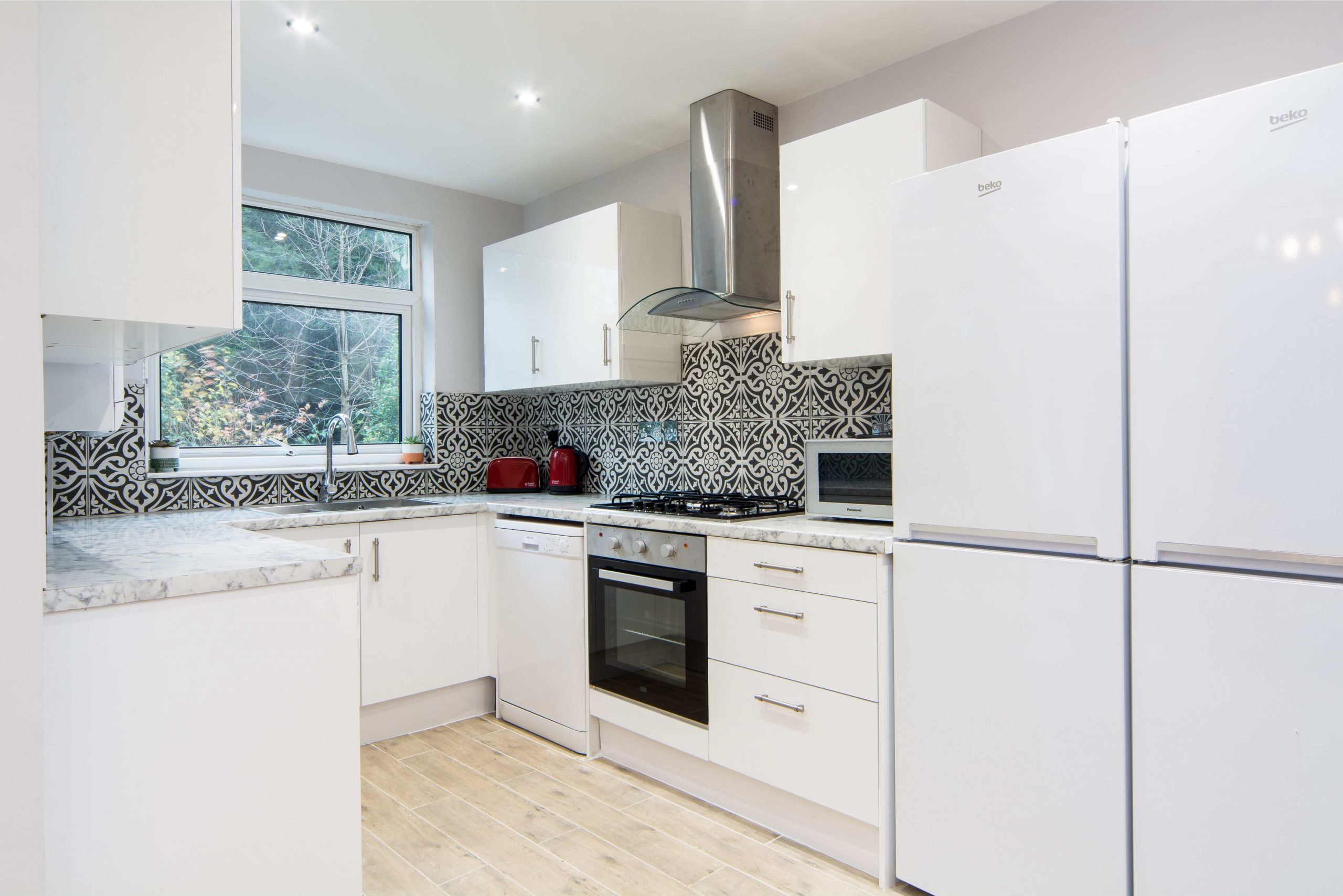 Get in Touch
Our friendly professional Nottingham-based team of letting agents and property managers are on hand to answer any questions you might have – no request is too big or small. Feel free to get in touch using any of the options below.
Make an Enquiry
Prefer to use our contact form? No problem. Simply fill out your details and one of our letting agents or property managers in Nottingham will be in touch soon!
Upon submitting your enquiry iHome Plus will process your information in line with our privacy policy which can be found here.